In addition to being able to create, edit, and add contacts in your Contact list, it is also possible to import and export contacts via a .csv or .txt file. It is important to ensure these files are in the UTF-8 (Unicode) format.
To ensure your CSV file is in UTF-8 with Mac OS, please:
1. Open the file with TextEdit and go to Format. If there is an option to Make Plain Text, please select this. If this option does not appear, then the format is indeed already Plain Text and does not need to be changed.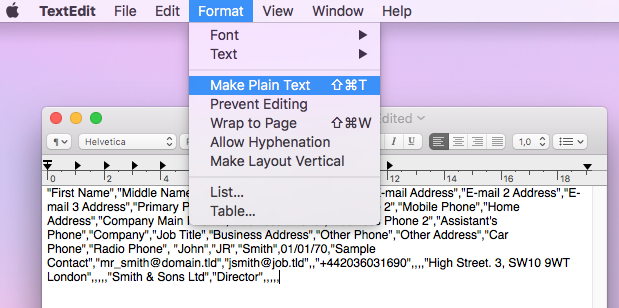 2. Then please click on TextEdit and go to Preferences.

3. Under Saving Files, please select Unicode (UTF-8)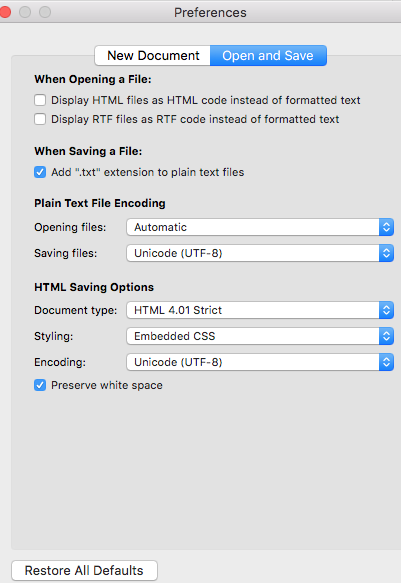 4. Lastly, save the file.