When this function is enabled you won't receive calls while you are already on the phone. Callers will receive a busy tone.
To enable this feature go to Settings - Users & Groups - My settings - Phone - Advanced settings - Reject call when busy (Busy on Busy) - Choose Yes or No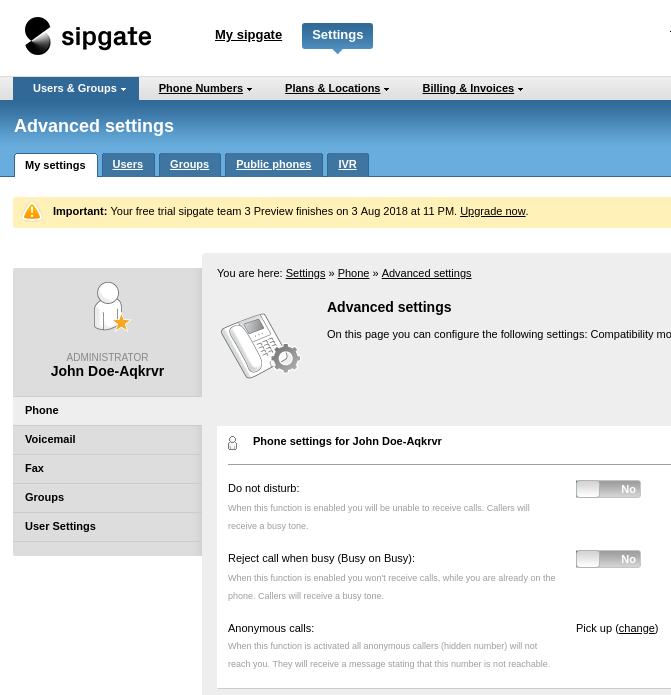 You will be asked if you wish to enable the reject call on busy (Busy on Busy) feature. 
Select OK.