You can check your voicemails by:
My sipgate:
From your My sipgate Inbox you can:
Listen to the voicemail in your browser.
 Download the voicemail to your computer as an mp3.
listen to the voicemail using your VoIP phone.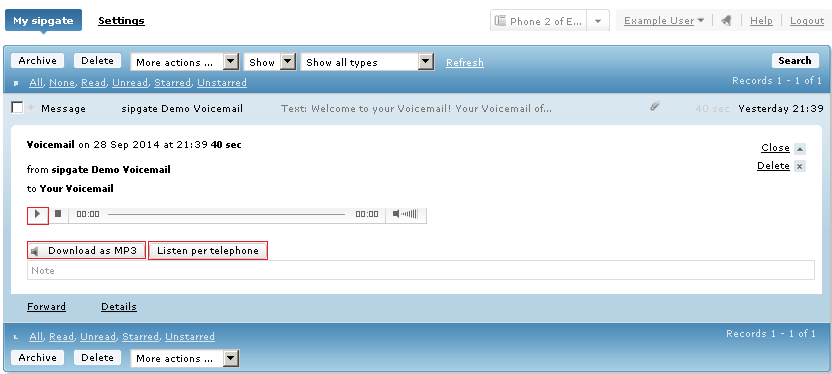 Checking voicemail from your VoIP Phone:

To check you User's personal voicemail call 55000 from your VoIP Phone.
If you have both a personal and shared Group voicemails, each Group voicemail will have a different number: