With a Group, you can have several users' receive calls at the same time. 
Looking for
setting up a group's telephone numbers and routing?
Below are some of the benefits of creating Groups:
It doesn't matter where your Group Members are located, as they will always be reachable.
All members of the Group are reachable under the Group phone and extension number(s).
Group Members have shared access to the Group's voicemail.
Group calls can be routed up to 20 Group Members (Users) at the same time.
Groups can have a call queue enabled (for business L and XL)
Groups can have their own extension numbers, so you can send calls to a Group.
Create and edit availability with our visual routing table.
Creating a Group
All account administrators can create and edit Groups. 
To create a new group, first log in, and then click the Group icon.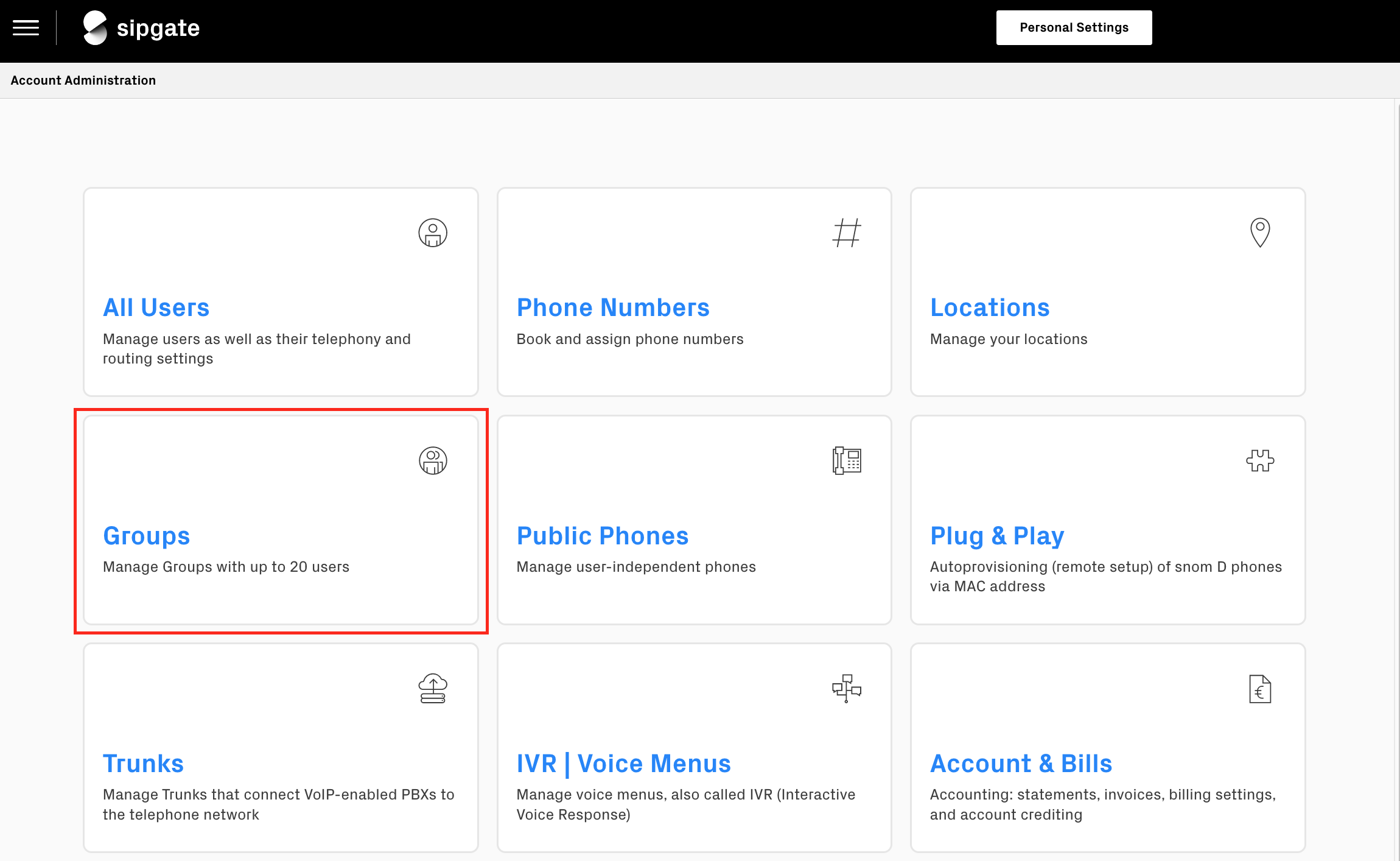 Next, create your first group. After clicking the "Add Group" button, you'll be asked to name your group, and if you'd like to have your voicemails transcribed.
At this time, you will not be asked to add a telephone number to the group. This will be done in a later step.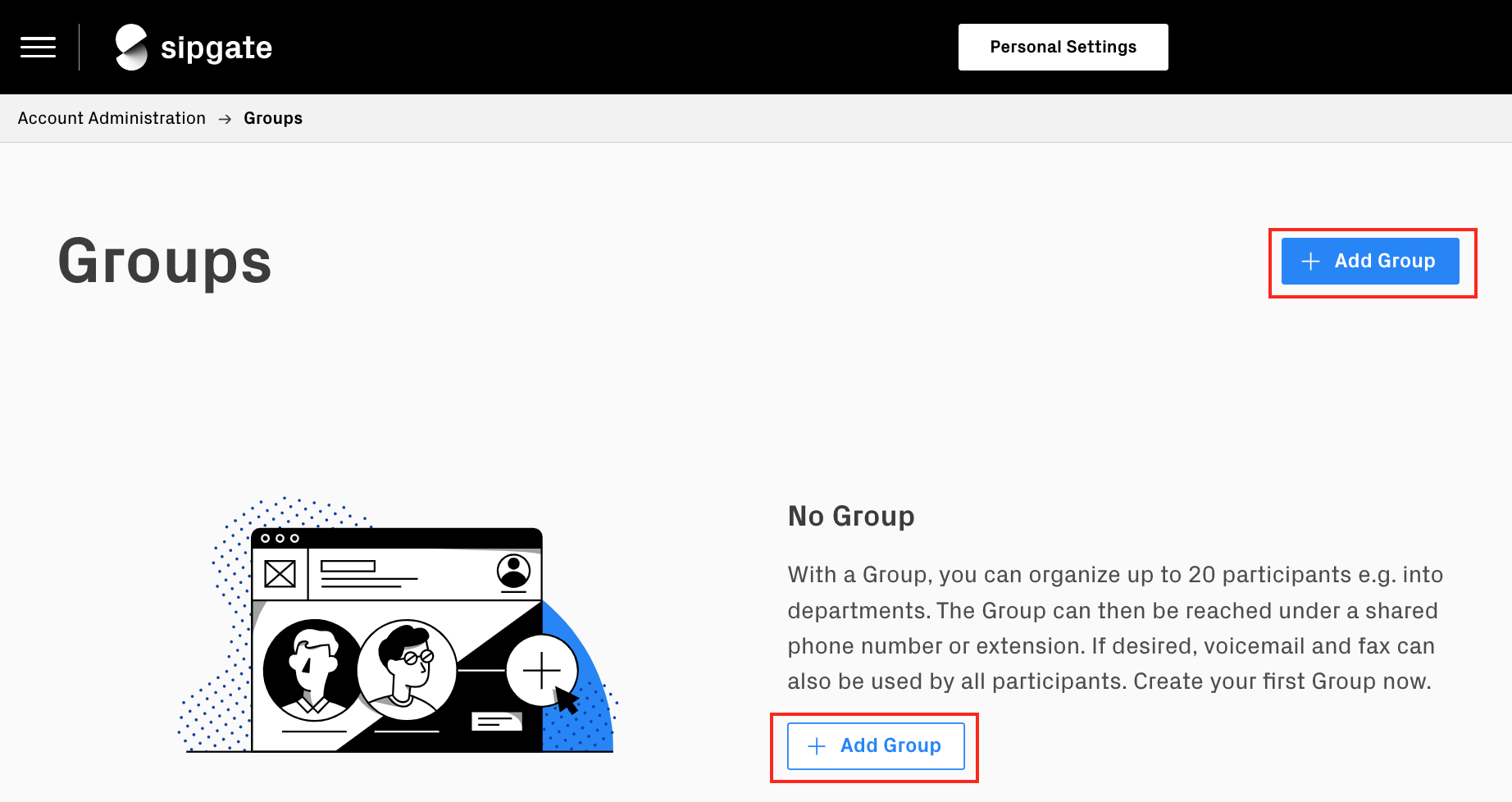 Next, you'll see the following options: "... More" and "Add Members".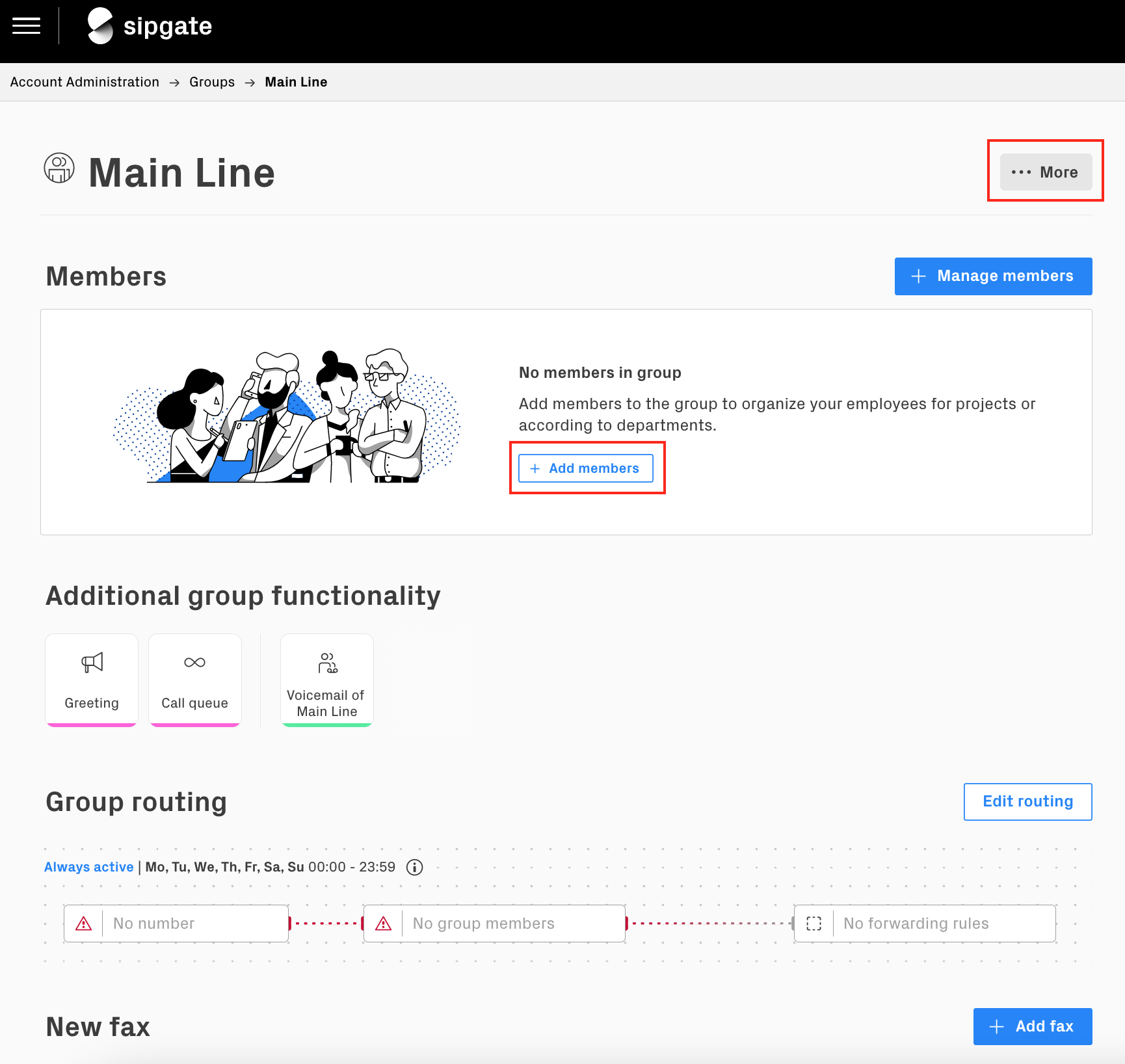 Under "...More", you can:
rename the group
delete it
Under "Add Members", you can add any members that should receive calls to the group's phone numbers.
Each member you add to the Group can edit their own personal routing for the group calls under their own User's Telephony page.
In this next article, you can find out how to edit the group's telephone numbers and call routing table.