In the top right hand corner of your team account all of a User's phones can be Muted (DND):

When muted none of your phones will ring.
For calls to extensions or phone numbers assigned to a User, the User's Call Forwarding rules will be followed.

Users can also Mute phones in their account's User Settings:
Under My settings open the Phone tab.
Click on Advanced Settings

Setting Do not disturb to Yes will mute all calls 
Important: Should you activate the DND function, it will only take effect for any phone/extension number or group that has no special routing active.
Alternatively, individual phones can be deactivated.
Under the Phone tab, move your cursor over the desired phone to display additional options and select Activate/Deactivate: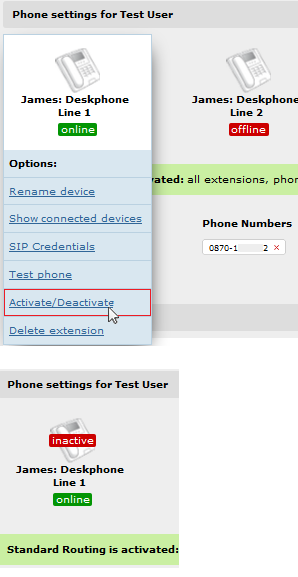 Many Desk phones will also have their own integrated DND or Mute button.