To register a VoIP device to your sipgate account, you'll need your SIP ID and SIP Password.
Click the following link to check for a personalised set up guide for your VoIP phone, device, or app:
VoIP Phones, Devices and Software
To get your personal SIP credentials as a user:
Click Telephony in the left-hand navigation menu (click the three-line menu button in the top-left if on mobile)
The top row of your telephony section will display all the device connections generated on this account at the top - click the device you'd like to have the credentials for
An information box will pop up that contains your SIP ID and SIP password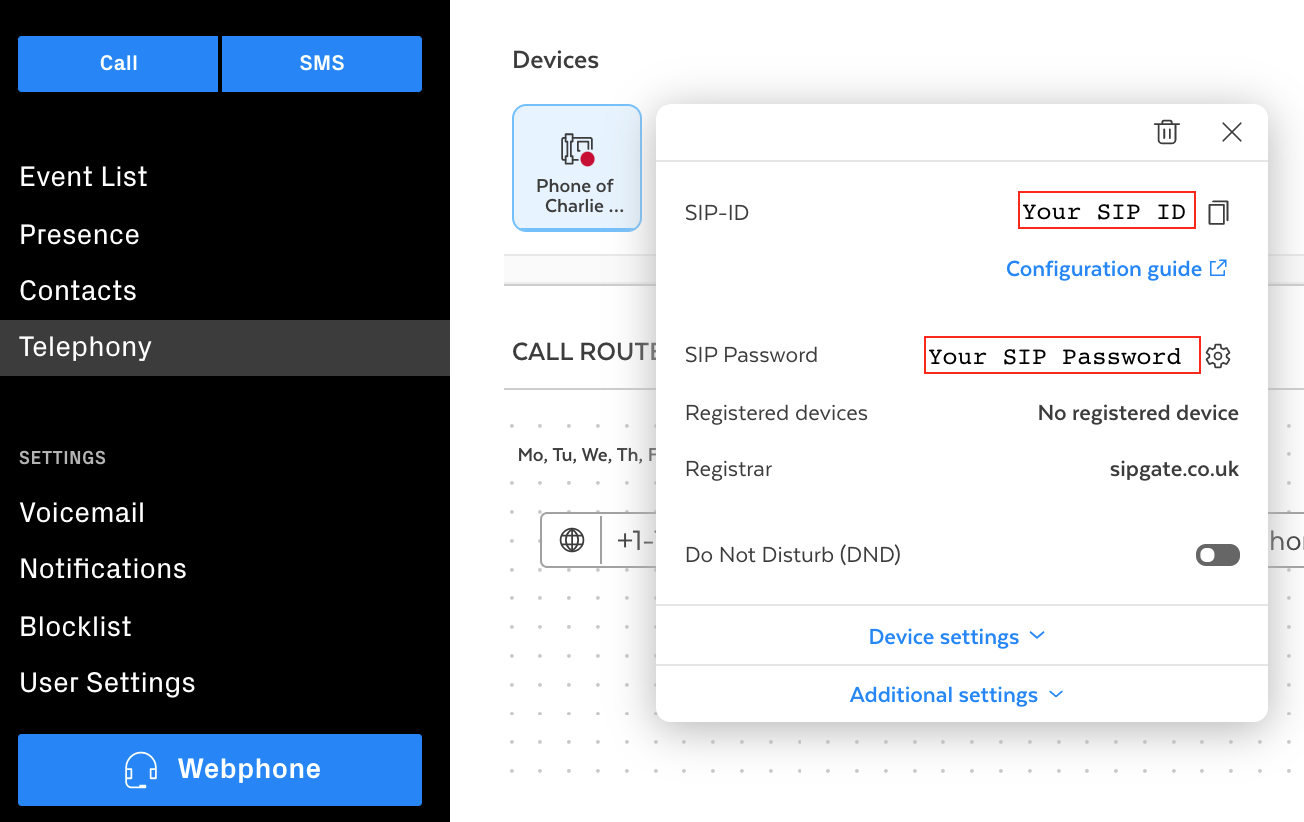 You can also find an overview of all your generated device connections by scrolling down on the same page:

Administrators can find the above information for each user and device:
Click the All Users square
Click the user whose SIP credentials you need
Follow the above steps for users
Need to generate a new device connection? Here's our article on creating and editing a user's call routing, including generating a new device.