If you have created a Group without allocating the group a phone number or extension, you can do this at a later time by using the following instructions:
Click on Settings
In the Users & Groups tab, click Groups.

Select the Group for which you wish to assign a phone / extension number.

Click on the + Phone Numbers or + Extension button:

A pop up box will appear which will allow you to choose the phone or extension number to assign to the Group: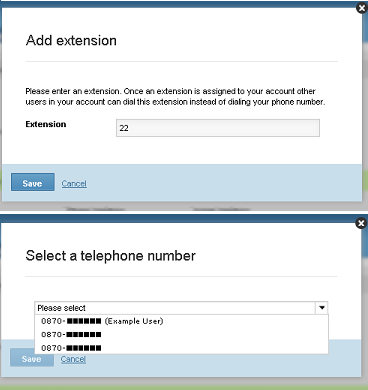 Important: If you select a phone number that is already assigned to a User or Group phone, the phone number will be removed from deed User / Group and re-assigned.